Just a little Reminder…
Last Order dates 2020.
To ensure you didn't forget… we're having a little break over the festive season.
We'll be closed from Wednesday 23rd December 2020 and back open on  Monday 11th January 2021. Relaxed, recharged and ready to assist you in 2021 with all your RF solutions and custom requirements.
To make sure you get your RF solutions in 2020, check our last order dates below to ensure your order is processed and manufactured prior to our Christmas closure date, or contact us directly with any questions.
Please note: actual arrival date of your order will be determined by the courier company of choice. Please check their closure and opening dates for estimate of shipment once dispatched from ZCG in Lindenow Victoria.
Delays over the festive time may occur due to increased demand on the courier network. Please contact the courier company directly for more information about delivery times.

Last Build-to-order order date.
Wednesday 25th November 2020 – only a week away!
Place your order now, our manufacturing schedule is filling up fast!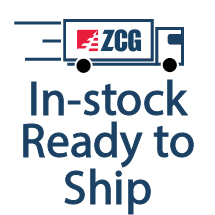 Last In-stock order date.
Thursday 17th December 2020 – under a month to go!
Make sure you've got stock for the sunny Christmas break we feel it's going to be a busy one!
Last shipment/dispatch date.
Friday 18th December 2020 – a month to go!
Then it's over to Jolly St. Nick to do his deliveries…